About Don McCarron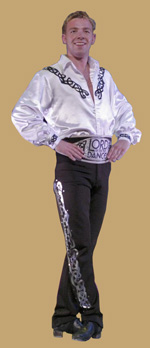 Lord of the Dance Star, Don McCarron
Website: Lord of the Dance
Media: Lord of the Dance REVIEW Don McCarron
Media: Lord of the Dance w/ Don McCarron


Don McCarron is considered one of the biggest Irish dancing stars in the world and has danced for millions of people around the world in over 50 countries.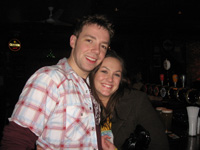 Originally from Coventry, England, Don began dancing with the Doherty Academy of Irish Dancing at the age of 4. During his time with the school he won 5 World titles in figure and ceili dancing along with other major solo competitions. To date the Doherty Academy is the most successful Irish Dancing school in the world with 109 World titles.
At the age of 16 Don auditioned for the hit show Michael Flatley's Lord of the Dance. Within a year of being in the show he was promoted to the role of Lord. In 2000 he toured with the show "Feet of Flames", in which he was understudy for Michael Flatley. In 2001 he was once again promoted to the position of Dance Captain in the troupe which was based at the time in Las Vegas. He currently holds both positions still in the show and is currently one of the longest serving members of the show, having been in the show for 10 years.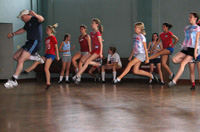 In 2006 Don successfully became a TCRG with An Comission Le Rince Gaelacha (The official Irish Dancing Commission). He enjoys teaching and passing on what he has learned so that other people may enjoy the experiences he has enjoyed through Irish Dance.