At a Glance

---

The iDance Guestbook


Dance Class Schedule


Performance Schedule


Want More Classes?


Classes for Tourists


Gift Certificates


Tell a Friend


Testimonials


Related Links


Register for Classes

---

Media: "Whirling Dirvish: Local Irish Dancer High Kicks Provinces Celtic Profile"

Watch iDance Videos
---

Visit Dean Crouch at DeanCrouch.co.uk
An amazing artist that focuses on the musical requirements for the Irish Dancer and Teacher
---
---
---
---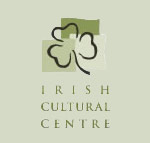 Irish Cultural Centre
of New England
---

Irish dancing star, and principal dancer of Riverdance. Learn More About Breandán de Gallaí!
---


Michael Donnellan at Bridie Molloys ...Watch YouTube Video
---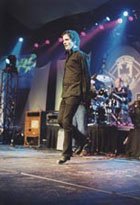 ---
Profile ~ Highlights ~ Acting ~ Modeling

Highlights

Canadian Idol St. John's March 2004
Production Assistant media coordinator for Rink Rat Productions

Out of the Fog Television Program. St. John's March 2004
Featured dancers for Rogers Cable Television Program

Avalon Convention and Visitors Bureau St. John's March 2004
Featured dancers hosted by The Travel Media Advisory Group.

Food Chain CBC National Television Series St. John'sl March 2004
Featured interview on history of Irish Dance and featured dancers

Bloomsday Cabaret Television Docu-film on James Joyce and music. Dublin Ireland, St. John's 2003-04
Production Coordinator, Extras Casting, Wardrobe, 2nd assistand director, choreography

Shawn Silver Irish Dancing, St. John's Current
Professional Irish Dance Instructor.

Frosty Festival Mount Pearl Newfoundland 2004
Featured Irish dancer

St. Kevin's Fundraiser Goulds 2003
Featured dancers

Geroge Street Festival St. John's 2003
Featured dancers

Squid Jigign' Festival Holyrood August 2003
Featured dancers

Canada Day St. John's Newfoundland 2003
Featured dancers

Kittiwake Dance Theatre, The Annex, E3 Fitness, 1998-Present
Irish dance instructor and performer.

YMCA YWCA St. John's 2003
Irish Dance Instructor - Fitness instructor

Hazelwood Elementary School, St. John's 2002-Present
Irish Dancing after school program.

Cape St. Francis Elementary School, Pouch Cove 2003
Irish Dancing after school program.

Macdonald Drive Elementary School, St. John's 2003
Irish Dancing after school program

Arts and Culture Centre, St. John's March 2003
Featured Irish dancer with The Walsh Family Band

Badger Relief Concert, Mile One St. John's March 2003
Featured dancer with recording artists The Irish Decendents

Michael Patrick Farrell School of Irish Dancing. Toronto, November 2002
Master instruction with Michael Farrell, Irish Dance Champion

Ronan McCormack, Riverdance, July-September, Ireland 2002
Master instruction with members of Riverdance in Dublin, Ireland.

Canada AM, November 2002
Featured Irish Dancer as a part of the shows cross country tour.

2002 Juno Awards - performed, 2002
Choreographed with Juno nominees and East Coast Music Award winners, The Fables.

Concert Under the Dome, 2002
Featured dancer - St. Patrick's Day

Black Hills Dance Theatre, 2001
Featured dancer at this annual International Arts Festival in South Dakota. I hosted a series of workshops on Traditional Irish and Cape Breton style step dancing.

Kelligrews Soirée, 1999
Performed Argentinian Tango, Milanaga Triste.

Neighbourhood Dance Works, 1999
As a featured dancer, I choreographed and performed a traditional Irish step dance arrangement at the 1999 Festival of New Dance.

Newfoundland and Labrador Festival of the Arts ,1999
Featured Irish dancer, sponsored by the Newfoundland & Labrador Arts Council, at LSPU Hall, St. John's, NF.

Variety Show Benefit for the Fogo Island Accordion Group, 1999
Featured Irish dancer with musicians, Connemara, the Fogo Island Accordion Group and singer/songwriter Kevin Collins.

"Rennies River Dance" Guest Performer, 1999
Featured Irish dancer.

"A Scattering of Seeds" Documentary Series, the History Channel, 1998
I researched and appeared in The Stowaway, a nationally broadcast documentary exploring my Portuguese grandfather's immigration to Newfoundland in 1917.

"Brighter Days" Production Assistant/Vocals, 1997
Vocals and step dance sequences.

Mary Jane Lamond, "The Stepping Song", Choreography/Dance, 1997
Provided choreography and performed in this 1997 music video, sung in Gaelic and shot on location in Toronto by rising Celtic star Mary Jane Lamond, whose earlier video collaboration with Cape Breton fiddler Ashley MacIsaac reached the top of the MuchMusic charts. Lamond's video was nominated for an East Coast Music Award.

Toronto Megacity Referendum Rally, Massey Hall, Dance, 1997
Featured Irish dancer at Canadian piper, Rory Sinclair.